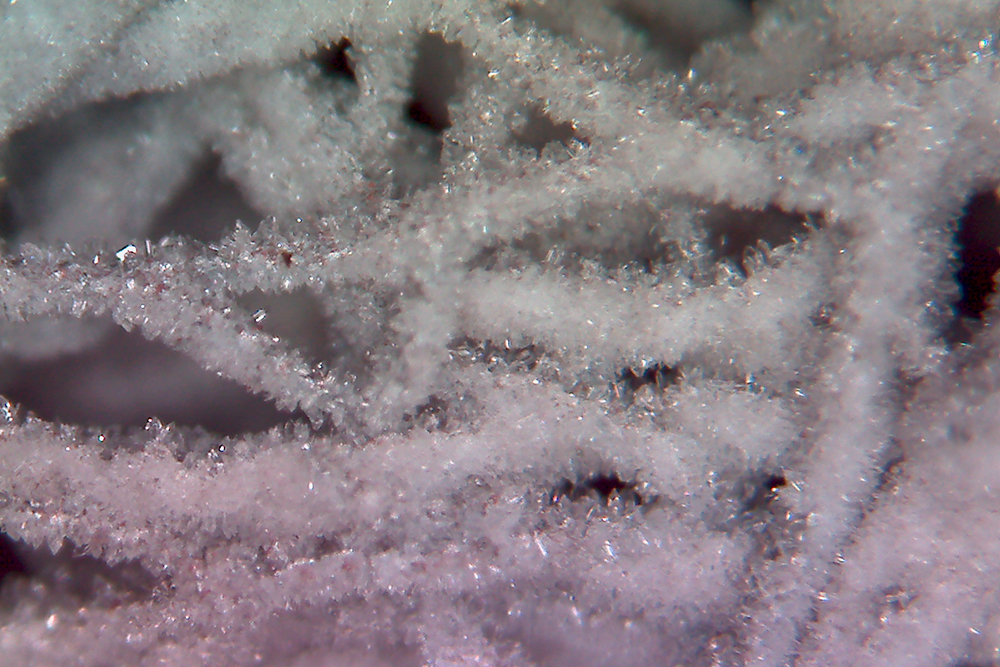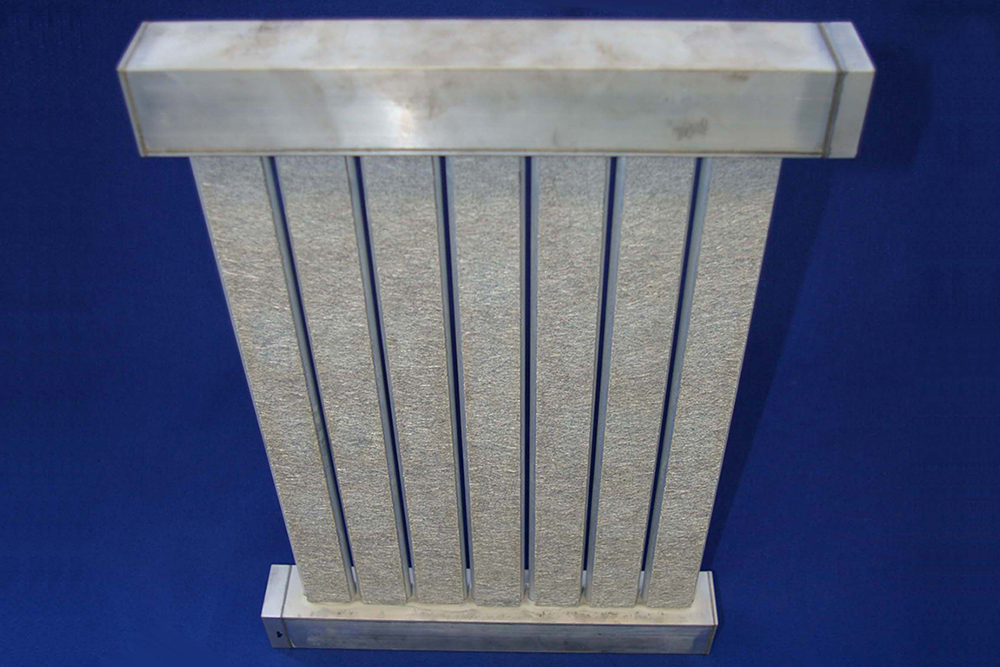 Aluminum fiber structures for highly efficient heat pumps
As part of the project "Development of a Gas Adsorption Heat Pump with a Crystallized Zeolite Heat Exchanger and a New Evaporator- Condenser Apparatus (A DOSO)", funded by BMWi, the Fraunhofer IFAM in Dresden is working with Stiebel Eltron GmbH & Co. KG, SorTech AG and the Fraunhofer Institute for Solar Energy Systems ISE in Freiburg to develop a highly efficient adsorption heat pump for the provision of hot water and heat in residential buildings.
Efficient technology for the provision of hot water and heat in residential buildings is an essential cornerstone of a resource-efficient energy supply. Conventional heat pumps run on electricity, whereas these heat pumps use environmental heat sources such as geothermal sources, as well as solar or ambient air heat. In seeking to offer the next generation of natural gas technology, the successor to the gas condensing boilers currently available on the market, we have combined a gas-condensing boiler with a thermally driven heat pump module for use in gas heat pumps. The goal of the ADOSO project is to develop a zeolite-based heater using water. This will be significantly more compact and cost-efficient than current heaters on the market while producing comparable results, thanks to a novel adsorption heat exchanger, which will enable it to optimize the operation of the evaporator and condenser, whilst attaining an annual performance factor of higher than 1.3.
For the development of the adsorption heat exchanger, we have focused on porous but still thermally conductive materials that have a highly coatable surface. To this end, the Fraunhofer IFAM is working on structures made of sintered aluminum fibers. The short fibers made of AlSi1 aluminum-silicon alloy are firmly bonded together using liquid phase sintering. This creates open porous structures with a highly specialized surface on which the zeolite is crystallized. At 75 percent, the high proportion of surface pores allows steam to access the zeolite surface as well as the interior structure. The steam is captured on the zeolite and releases a large amount of heat, which is then transferred to the water pipes by the aluminum fiber structure. Desorption of the steam reverses this process, so that as the zeolite is heated, it releases the water molecules.
The large surface area of the metal fiber material in combination with the zeolite layer accelerates the dynamic of the adsorption and desorption in comparison to current technology. The first prototype, which has not been further optimized, has already doubled the performance density at 300 W/l. This brings the reality of compact, cost-efficient adsorption heat pumps within reach. This same principle can also be applied to refrigeration using waste heat, opening up another very interesting market. SorTech AG will soon begin field tests of the new generation of adsorber in their own line of refrigeration machines.